New York Comic-Con: 'Walking Dead' Season 8, The Weeknd's Comic Book & More
New York City ⏤ Another New York Comic-Con has come and gone from the Big Apple with its share of highlight-worthy events, including details from show panels, the unveil of new projects and, of course, plenty of cosplay festivity.
Inside of the Javits Convention Center, fans from all around took to the convention to get the goods on their favorite shows, books, movies, video games and more. iHeartRadio was on-site for the jam-packed event and rounded up some of the notably highlights from the affair, which included major details from season 8 of The Walking Dead, the unveil of The Weeknd's collaboration with Marvel and much more. Take a look below!
The Walking Dead Amps Up For Season 8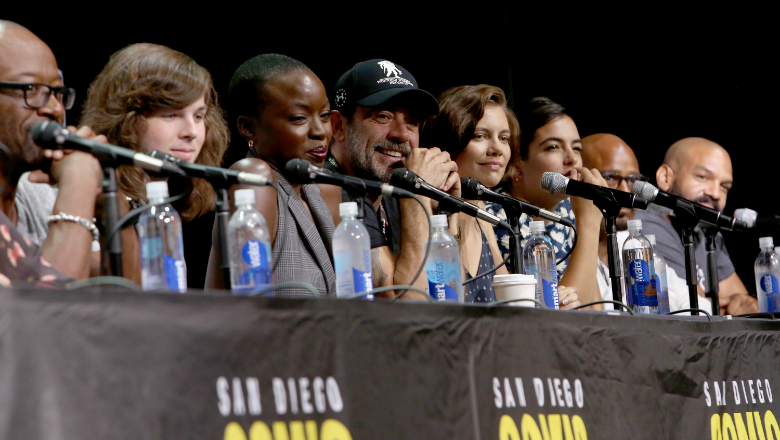 Considering the decline in critical reception and ratings, The Walking Dead is taking things back to a better place for our zombie-battling heros and that includes a big turnaround for Rick Grimes, or so the cast said during their Saturday night panel at The Theater at Madison Square Garden. "Season 7 sucked for Rick Grimes, but season 8, he's definitely getting his strut back," Andrew Lincoln said of his character. "We've got the gang back together, I'm working with a few of my special buddies. . . .It's reminiscent of seasons 1-4."
AMC's hit series is also approaching its 100th episode, so it's almost natural to say that the show is amping up for an even more exciting season. Elsewhere in Season 8, viewers can look forward to a crossover with spinoff Fear The Walking Dead and "a lot of tributes to previous scenes that we shot through the first seven seasons," as per executive producer Greg Nicotero.
The Weeknd Unveils Marvel Collaboration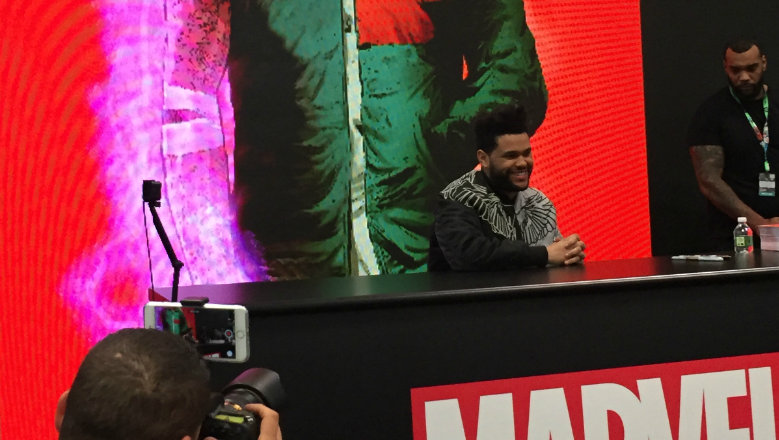 He may have been late to his own unveil, but The Weeknd was welcomed with an overwhelming round of applause when he appeared at the Marvel station on Saturday afternoon. After teasing the collab just a few days earlier via Twitter, the R&B-turned-pop star unveiled the cover of his first comic book called Starboy.
Abel made no mention of the comic book's release date, but he did make his visit to NYCC worth the wait by signing several copies of the cover and then visiting the crowd. Nonetheless, prior to his appearance, a rep for the convention did reveal that Starboy should be out at the top of 2018.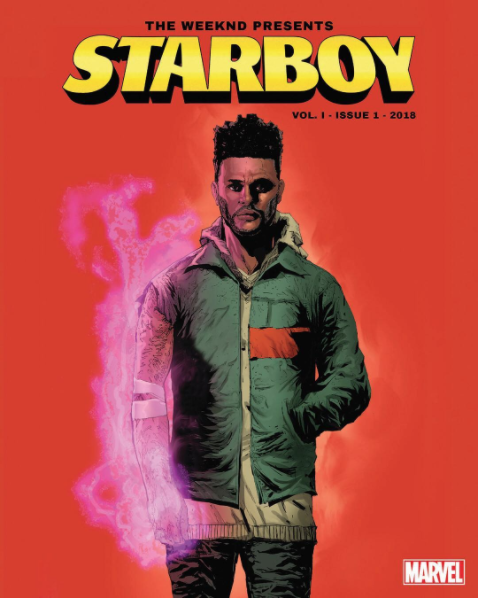 Chucky Is Back (And Still Scary AF)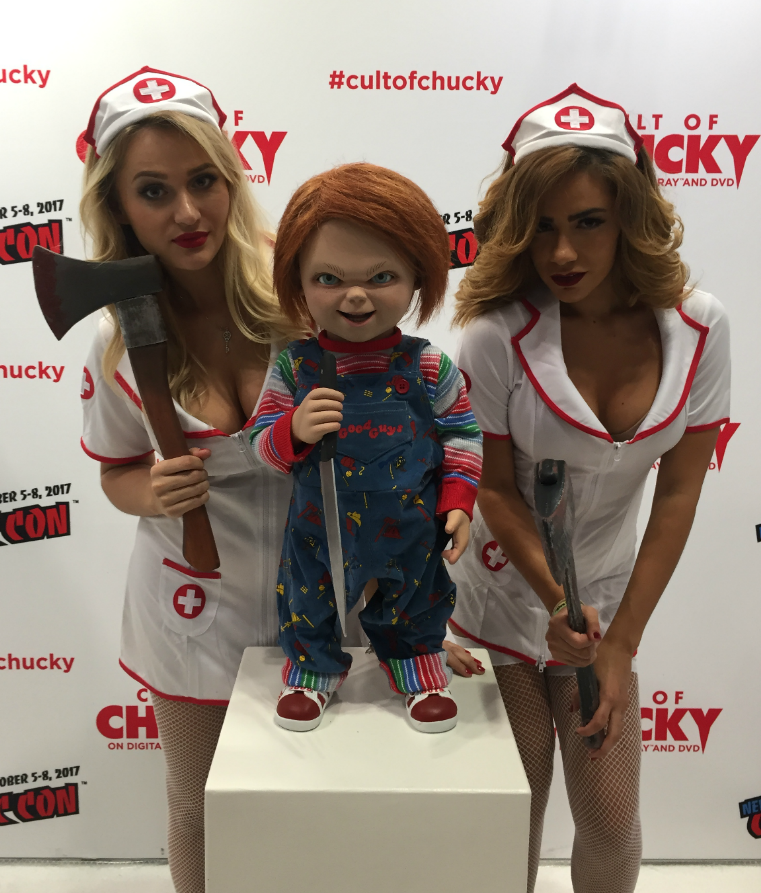 Remember those days of worrying about the sight of Chucky with a knife? Well, they're back, courtesy of the horror villain's new film, Cult of Chucky, which is currently available on Blu-Ray and DVD. For the 2017 installment, the demonic doll is back to settle some scores with old enemies, with the help of his former wife, of course. See below for the trailer to Chucky's new, erm, adventure.
Jigsaw Forces You To "Survive The Trap"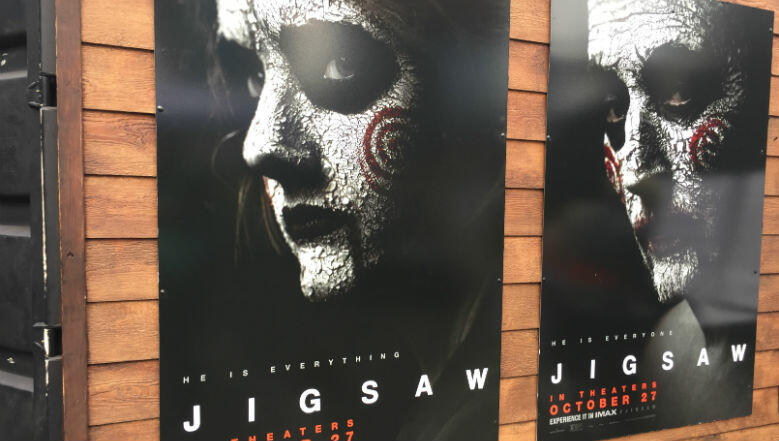 Speaking of horror flicks, Jigsaw is also back with a film named entirely around him and it's dropping October 27. To commemorate the release, the makers of the flick unveiled an Escape the Room-esque game at NYCC, which pits you in a virtual reality realm, before forcing you to be resourceful and escape a dungeon-like room in 5 minutes by means of real world puzzles. Unfortunately, iHeartRadio didn't meet the mark, but for those who survived, they won a free ticket to see JIGSAW in theaters. Click here for more information!
Hang Like Spider-Man
To celebrate the expansive release of Spider-Man: Homecoming, which will be available on 4K Ultra HD, Blu-ray and DVD release on October 17, the folks at Sony Pictures brought a real-life replica of Peter Parker's room to NYCC. Equipped with all of his room decor, the activation allowed fans to crawl into his (upside down room) and take a cool video!
As per a press release, Spider-Man: Homecoming is scheduled to include 60 minutes of material, "including deleted scenes, a gag reel and The Spidey Study Guide, an entertaining pop-up factoid track with facts on the movie in relation to the comics that Spidey fans will love." It also includes four unseen alternate Captain America PSAs featuring Chris Evans, seven behind-the-scenes featurettes and a photo gallery. Click here for more information!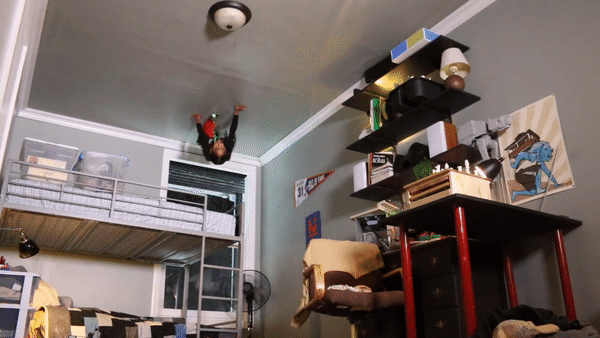 Cosplay Extravaganza
And as usual, cosplay served as one of the big Comic-Con highlights as folks from all walks of life and ages suited up for something a little out of the ordinary. Take a look at a few cosplay highlights below!